"You should come to Eagle students' winter retreat! You can go skiing and meet some new people!"
I heard this several times before I finally committed to go… Leaving home to go to a cabin in the winter with a bunch of people I didn't know? Going with a church? Let's face it, as a home body this was not necessarily my idea of a good time. Luckily, I convinced two other friends to go on this new adventure so I wasn't alone.
As a junior in high school, I hadn't experienced this so-called "church retreat". Would we only talk about Jesus? How do I find something in the Bible? Who will I sit with on the bus? All of these questions were running through my mind as I packed my bags and got dropped off at a church I never stepped foot in before.
I checked in and found my friends. It was time to get on the bus and head out. I sat with my friend… Phew, that was easy! Now, time for me to take in all of my surroundings. Everyone seemed normal and had conversations I could engage in. Check!
Fast forward to the second evening session, I learned some new worship songs that had dance moves (okay, that's pretty cool) and met some friends I wanted to be around. Then, the speaker, (Clint Ussher, the Youth Pastor) gave a message that hit home with me. It was something I had never felt before. I had a longing and yearning to know more about God.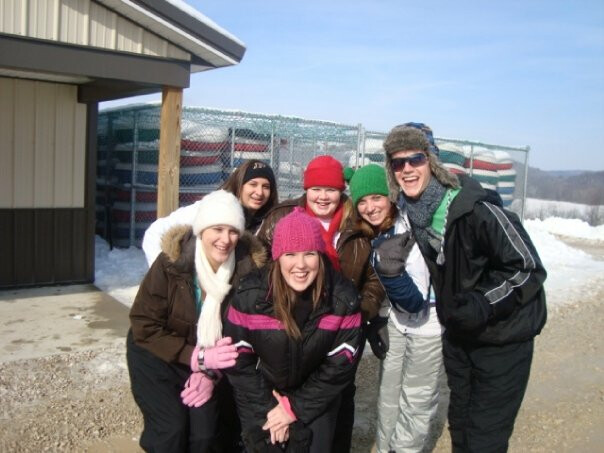 It was this winter retreat that began my journey with Eagle Church. After I came home from this retreat, I started attending the youth group regularly, went to main service and joined a life group. I made deep connections with people my age and was able to learn from mentors that poured into my life. As a high schooler, this was something I cherished deeply. I felt loved. I felt heard. Some of my fondest memories are from this time of my life.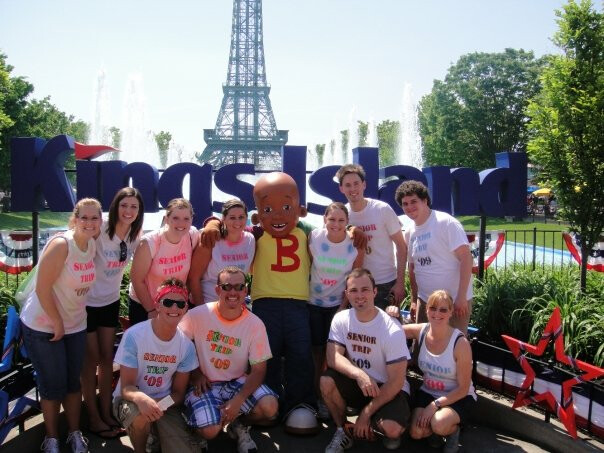 As I graduated and went on to college, I really struggled to find a church "like Eagle". Looking back, I don't think I tried very hard to get connected during my college days. I tried a couple churches but I always craved to be back at Eagle. Which is why I came back frequently. I was able to see old friends, talk about college, gain encouragement and receive prayer.
Eagle Church is where I met my first boyfriend and now husband, Keith Harshbarger. He helped with the youth group and I loved his heart for the church and how he wanted to be there. Keith never showed a feeling of resentment to help, which I truly admired and desired.
This led me to start volunteering during Sunday night youth group and to becoming a cabin leader for Ignite in 2010. I fell in love with the process of pouring into and leading others.
Now, I have been an Ignite cabin leader for six years. I currently lead a life group of amazing high school sophomores and juniors and co-lead this group with a wonderful friend, Kelsey Haney. Our friendship grew closer at Ignite camp in 2015, which resulted in us deciding to start a life group together! Leading this group, has brought me a sense of joy greater than I ever imagined. I feel truly honored their parents trust Kelsey and myself enough to lead these girls and teach them more about God. This group of girls has challenged me in my faith numerous times and has allowed me to learn and grow with them.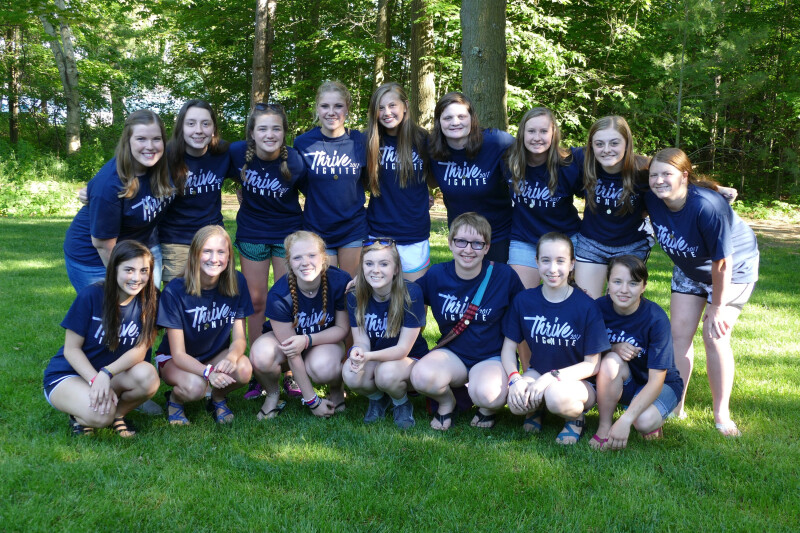 I know everyone has a different story and feeling about church. Yours may be that church has hurt you in some way or you never felt a sense of community. I'm sorry if that's your experience, but I want to encourage you to continue to reach out and get involved. You may meet people you never thought you would or take a trip that will change your life.
There are times when I feel my story isn't great enough or a story that will urge someone to learn more about Jesus, but I am trusting that God has created a story through me that shows His faith and promise.
Through Eagle Church, I have been able to meet lifelong friends, serve in areas I didn't expect, give back in similar ways that helped me in my own early walk with Jesus, and experience an ever-present God. The church has provided me with a deep sense of joy and a feeling of love from my Creator. I hope you, too, can experience an overwhelming sense of joy from the church.
"For I am going to do something in your days that you would not believe, even if you were told." –Habukkuk 1:5 NIV